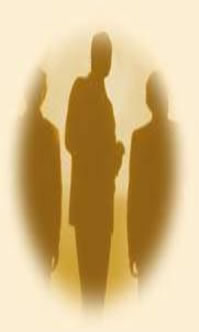 Laboratory Systems Consulting
Founded in 1995, Laboratory Systems Consulting (LSC) is a Professional Services organisation whose knowledgeable and experienced team help our clients define, select, implement and support Information Management Systems in the Quality and Compliance areas. Achieving and maintaining compliance with FDA 21 CFR Part 11 and European regulations is a fundamental consideration.
Our Service offerings focus on the Pharmaceutical, Bio-technology, Food and Life Sciences sectors. We help our clients to maximise and optimise People, Processes and Technology to meet your information needs by providing services to integrate business processes, information technology, and regulatory compliance.
Our professional services couple industry best practices in the Quality Systems environment with strong project management (or project recovery) to deliver On Time and On Budget.
Laboratory Systems Consulting is a vendor/product independent organisation who have extensive experience in Project and Program Management, 21 CFR Part 11, and in implementing and integrating Information technology systems across most of the major Business Applications supporting the Quality and Comliance functions.
These include systems, such as:
Laboratory Information Management Systems
Chromatographic Data Management Systems
Enterprise Resource Planning Systems
Corrective and Preventive Action Systems (CAPA)
Deviation Reporting and Management Systems
Adverse Events Reporting
Vendor Management Systems
Change Control Systems
Document Management Systems
Laboratory Systems Consulting combine life sciences experience with innovative thinking to develop and implement effective strategies to meet business objectives.
Our Professional Services are categorised as follows :
Strategic Management Consulting
Policy definition and implementation
ISO9000, TickIT and ITIL implementation and support
Application Implementation & Support
Regulatory Compliance
Risk Assessment & 21 CFR Part 11 Compliance
Computer Systems Validation Support
Training / Mentoring
Methodology
Addressing Business Change and Technology Innovation in a holistic way is a major challenge, whether implementing a new system or ensuring 21 CFR Part 11 compliance. Both must be addressed as part of the overall project and must be viewed as a major component of any initiative.
At Laboratory Systems Consulting we incorporate business change and technology innovation iinto all our projects while at the same time ensure that all the necessary steps are taken to ensure that the project is delivered On Time and On Budget.
First, we listen to - and understand - your unique set of conditions before
we design and plan the systems you need to achieve market success. Through a powerful blend of management and technical expertise combined with substantial industry knowledge, we collaborate and integrate with your
business and technology leadership teams to define business architectures and processes.
We then work with the team to implement the systems and applications that deliver added value to your business.
People, Processes and Technology
Technology innovation alone does not result in project success.
At LSC we believe that dealing in a holistic way with fundamental management principles, business change and technology
innovation will deliver on the business case and project benefits for the organisation.
The basic units of this holistic approach are :
People: Get the correct people on the project with the right attitude, authority, responsibility and motivation.
Key decisions need to be made by these people who must be empowered.

Processes: Carry out Business Process review and redesign. Optimise and integrate these processes where necessary.

Technology: Select the appropriate technology that delivers the defined business processes in an integrated,
secure and compliant fashion.
By ensuring that these three cornerstones are addressed correctly and by applying fundamental management principles of project management, change management and continuous improvement, projects undertaken have the maximum chance of being delivered On Time, On Budget at the appropriate level of Quality.